According to historical documents, Kandy was first built by King Wickramabahu (1357-1374). He built this place in the Watapuluwa area north of the present town. It is called 'Senkadagalapura'. There is no specific reason to be named for Senkadagapura, and historians say this may have been named after the name "Senkandand", which used to live in a cave near the city. The other view is that this could have been done based on a queen of the king's "Senkandhu" or a shiny stone named Senkadagala. Later the name of the city, or Kandy, was used as the capital of Ceylon. It is widely acknowledged that the name "Kandy" was derived from the Sinhalese name "Kanda Uda Rata". In Portuguese, it was named "Candea" in a brief form, and later translated into the "Kandy".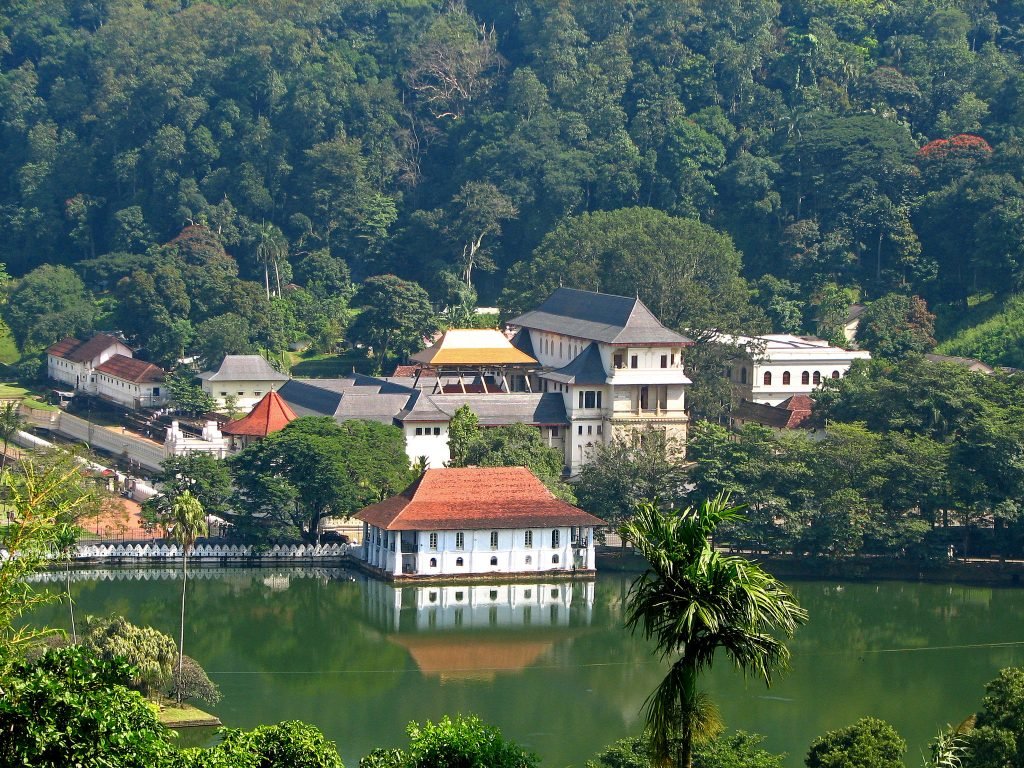 In 1592, Kandy became the capital of the last independent kingdom of Sri Lanka. During the 16th, 17th, and 18th centuries, the Portuguese invaded the Dutch, and Dutch invasions were effectively suppressed. Kandy was an independent state until the 19th century. Then the British arrived in the city on the 15th of February, 1815, in the second Kandyan battle with the British. On March 2, 1815, the 'upcountry agreement' became a British colony of the entire country, including Kandy, the whole of which was the role of the upcountry astrologers. They then slaughtered king Sri Wickrama Rajasinghe who was then killing and becoming king. As a result of these endeavors, the Kandyan region surrendered. [7] Afterwards, the British rebelled against the British in 1818 and 1848. After that a number of reforms in the administration became dominated by the Dominion state on 4 February 1948 including Kandy
Ancient name used
"Sri Senkanda Shailabhidhana Sri Wardanapura"
The kings who ruled the kingdom of Kandy and were living in Kandy
Wickramabahu (the first king to rule in Kandy)
Don Philip King (Prince Yamamasinghe Bandara – nephew of King Kalialladde Bandara)
Don João da Austria Don King Philippe King of Spain
Queen of Doña Catarina (The Vision of the King of Valladolid Banda's Daughter Portuguese nominee for the Portuguese support)
II Wimaladharmasuriya King: 1591-1604
King Senarat (Senaratne): 1604-1635
Rajasinghe 2: 1629-1687
Wimaladharmasuriya 2: 1687-1707
Keerthi Sri Rajasinghe: 1747-1782
Rajadi Rajasinghe: 1782-1798
Sri Wickrema Rajasinghe: 1798-181
Kandy City is the second largest city in Sri Lanka. At present the Temple of the Tooth is located here. It is located in the mountains of Kandy. Kandy is one of the most diverse cities in Sri Lanka. It is the capital of the central province of Kandy, Matale and Nuwara Eliya. This is named as a UNESCO World Heritage site.
Weather
Kandy weather is very moderate. This is why many tourists are willing to come here
Economy
Kandy is second only to the Colombo city. Many of the leading business entities in Sri Lanka are located in the city of Kandy.
Important places
Bogambara Tank
Peradeniya Botanical Gardens
President's House in Kandy
University of Peradeniya
Asgiriya International Test cricket ground
The Queen Hotel
Kandy City Center Kandy (This is the newest addition to the Kandy city, the architecture is very special)